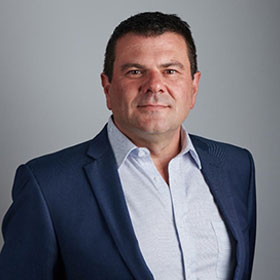 Yiannis Loupis
Managing Director,
Australia and New Zealand (Based in Melbourne, Australia)
Shareholder and Director, Joined Girikon in late 2018. Yiannis has over 20 years of experience in Business Management/Ownership and delivering complex Programs in multiple industries including Information Technology and Education. Previously as Portfolio Director, Yiannis established the Portfolio Management Office in the ANZ region after a series of acquisitions by Tribal Group, a global leader in the software and services. His exceptional skills and experience in personnel management, operations management, program management, financial budgeting, strategic planning, business modelling, stakeholder and vendor management is only a handful of skills in his kitbag.
Incredible Girikon!! Girikon has a team of professional, dedicated and focused individuals. Results and outcomes are what count and Girikon has proven themselves in a relatively short time to consistently deliver quality results for their customers.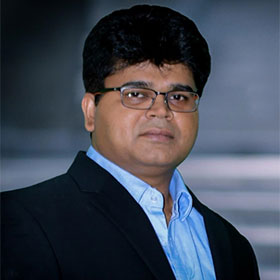 Alok Anibha
Head, Salesforce Practice,
Director (Based in Noida, India)
Founder, Shareholder and Director, was one of four team members who founded Girikon. Alok has many years' experience in the software industry. Previously he was Quality and Support Manager at Tribal Group, Project Delivery Manager at Agnicient Technologies and Ideactive. Alok spent 15+ years building his reputation as a true software professional with a constant eye on quality delivery and working to delight an impressive list customers including Ring Central, Omnicom, HP, ABN Amro Bank, L'Oreal, Bennett Coleman & Co, British Council to name a few.
Technical Prowess: Alok's technical chops are exceptional and he has a deep expertise in translating high level requirements and boiling this down into actionable development results.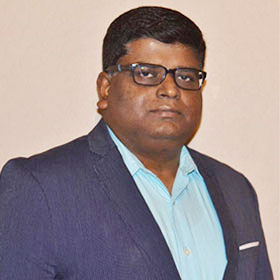 Alankar Anibha
Delivery and Service,
Director (Based in Phoenix, USA)
Founder, Shareholder and Director, was one of four team members who founded Girikon. Alankar has 20+ experience in Information Technology. Starting as an avid Java Programmer, Alankar has played multiple roles in the IT Services industry in different Industry domains and Technology Platforms. Prior to Girikon, Alankar managed many Enterprise level software implementations focussing on the Digital and Information Security space.
Alankar's patient approach to complex problem, attention to detail, focused program execution and desire to providing Girikon's customers with a quality outcome are all of which makes Girikon an ideal partner and the customers keep on coming back.
Desire for a quality outcome: Alankar's deep understanding of different Technology Platforms and Program Delivery in general has established the foundation needed to deliver on a set of deliverables and achieve the best possible outcome for the customer.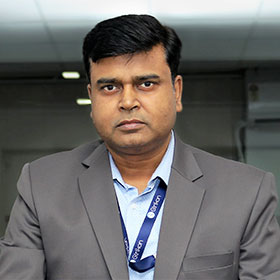 Ashok Anibha
General Manager,
Technology and Operations, Director (Based in Noida, India)
Founder, Shareholder and Director Ashok is one of four Founders of Girikon. Ashok has over 20 years experience in design, development & deployment of complex, large scale information technology solutions for the Manufacturing, Financial, FMCG industries. He has previously served as Vice President, Engineering at Agnicient Technologies, and Product architect at Ideactive Consulting
Ashok is an enthusiastic supporter of startups and is an angel investor in TeamIndus, JikkoLabs amongst other path breaking startups from India.
What they say: His team calls him a Problem solver, Communicator, team player and is always ready to mentor and groom talent. All his customers count on him to find the right solution, deliver on time and within budget.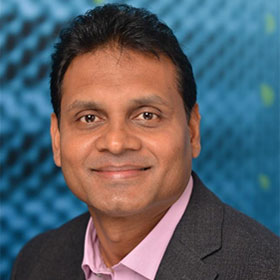 Sachin Rathi
Business Development & Technology,
Director (Based in Phoenix, USA)
A Founder, Shareholder and Director, Sachin was one of four team members who founded Girikon. With over 19 years of experience in Information Technology, Sachin has mastered a diverse range of technologies in multiple industry settings and multiple geographical locations. Before Girikon, Sachin had worked on key global technology initiatives for clients in Banking, Healthcare & Manufacturing sectors. Sachin firmly believes that "Hard work is the only investment that never fails". His passion is to build a bigger, better organization using his strong leadership, vast knowledge and extensive experience across various industries and technologies
Great joke Sachin! Sachin's sense of humour and energetic persona never fail to make the working environment an enjoyable experience. What a great place to work!