Girikon delivers simple user friendly solutions
An effective implementation speeds up workforce productivity, augments customer collaboration and satisfaction. With years of experience in CRM development, we strive to provide our customers with quality and cost-effective solutions while proactively managing risks during the implementation process.
As a reliable Salesforce implementation partner, we understand that the key to successful Salesforce implementation lies in proper and planned Implementation. We not just understand your business precisely but also suggest the right improvements to your business processes. Ultimately, to ensure the user adoption of the Salesforce products and provide post-implementation support for a smooth transition.
Our Implementation Approach
Discovery
The discovery phase plays a crucial role in the implementation journey as all the essential information required for successful implementation is assembled and reviewed during this phase. This phase aims to identify potential gaps and risks to formulate a suitable implementation strategy while covering the challenges of the current system. At Girikon, we lay out the roadmap for successful CRM implementation while offering innovative and cost-effective solutions.
Solution
Once all the critical data about the implementation process is gathered, required customisation and configuration are applied. This is followed by planning the methods for best integration and data transfer to offer a perfect solution. Quality Assurance engineers at Girikon closely test the entire system and functionality ensuring that the solution is simple and easy to use without issues before going live.
Delivery
At Girikon, we follow a phased approach to solution delivery. We develop a solution that works in agreement with your requirements while keeping the project cost under control.
Launch
Once the employees have adopted the new system, it is ready to be launched. Experts at Girikon roll out the new Salesforce solution to make it available to the users. We also offer on-demand hyper support and maintenance services.
Stages of Salesforce Implementation:
home_repair_service
Salesforce Consulting
dashboard_customize
Customization
integration_instructions
Integration
model_training
User Training
Salesforce Managed Services, Training & Documentation
Girikon provides a warranty period of two weeks in which non-compliant issues are identified and fixed with no additional costs. As a top-rated Salesforce implementation partner, the support services team at Girikon provides ongoing support and maintenance depending on their Support Engagement Model post the warranty phase. Through our continuous improvement program, we ensure that the Salesforce services are world-class. We provide ongoing training to our customers with in-depth knowledge of the Salesforce platform depending on their business needs. Click here to learn more about our cost-effective and reliable Support Service.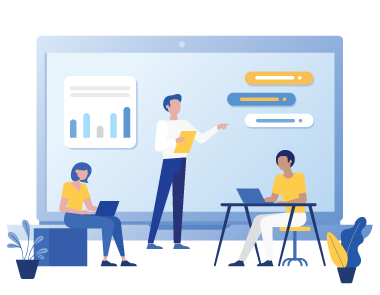 Why Choose Girikon as Your Salesforce Implementation Company?
As one of the top providers of Salesforce implementation services, we have successfully delivered multiple Salesforce projects and have helped businesses transform themselves. Here's what sets us apart:
savings
Cost-Effective Model:
Our tried and tested delivery model ensures a quality, cost-effective, and successful outcome. We always maintain a high level of vigilance to ensure complex processes are automated, which in turn delivers significant cost savings compared to our competitors.
local_shipping
Quality with On-Time Delivery:
Being an ISO 9001 and ISO 27001 certified company, we are committed to the quality and security of your data. We strive for high-quality delivery and outcomes and focus on continuous improvement to provide exceptional service to our clients.
groups
Experienced Team:
Our team comprises 170+ dynamic & qualified implementation consultants. Besides having vast industry experience, these professionals have experience working with different technology platforms. We take pride in the accreditations & certifications achieved by us.
Girikon Salesforce Consulting Partner has delivered 400+ Salesforce Projects as a Systems Integration partner and Salesforce Specialist.