What Is Salesforce Consulting & How Does Salesforce Consulting Work?
August 7, 2019

Gaurav Kumar
Do you have zeal to stay on top of the competition? then follow the best practice of Salesforce consulting services
Little bit excited to hear about Salesforce Consulting? Here you go:
Salesforce consulting is the process where Consultant analyze the business challenges & goal, map these with Salesforce solution and pave the path to business success strategically. This allows business to evaluate the Salesforce strength in terms of how they seamlessly interact with their customer, partners and employees.
Salesforce consulting services take care of key business process that are to be taken towards succeeding in competitive market such as Data migration, implementation, customization, third party integration and current process automation.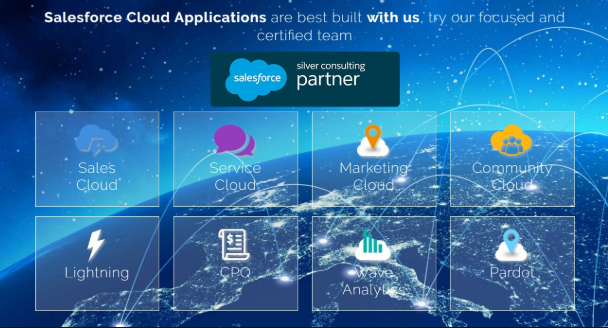 Willing to understand the Salesforce consulting process? Let's walk…
Actionable data are exposed in order to make business decision effective and drive the stakeholder engagement process potentially by using Salesforce solution, and moreover Salesforce delivers more than imagined to boost the current business process to be followed.
Consultant plays a key role to make Salesforce consulting process a big success and this is all because of their technical solution that resolve the actual business need and the past experience by making their hand dirty in analyzing the solution in terms of technical feasibility, writing custom code, and ongoing support to match the outcome with imagined dream.
By leveraging Salesforce's full potential, it helps business to automates tasks, streamlines current process, increases productivity level of stakeholder, uncovers actionable data, integrates third party software's effectively, propels sales and many more. Salesforce consulting services strengthen business process to achieve the goal quickly in no time through Salesforce implementation which push the Sales, marketing and service process to touch to the new height.
Girikon is a promising Salesforce consulting & implementation partner, But How?
Girikon is a Salesforce Silver Consulting, Oracle Gold, Microsoft Silver Application Development and Adobe Technology Partner who has proven success story and prides in delivering quality consulting service which helps business in achieving business goal across the globe.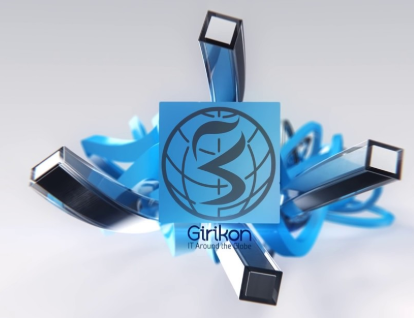 Girikon's Consultants are well experienced and certified that creates cutting edge over other Implementation partner in current Industry. With huge dedication and positive intent towards Salesforce solution delivery, Girikon's Consultant spontaneously helping small to large enterprise client across the globe.
Rather than building just software, Girikon believes in delivering the Salesforce solution that helps business to achieve their goal in actual, which is more valuable indeed and this facilitate Girikon to become long term implementation partner that is itself a big achievement for any Salesforce implementation partner.
To implement the Salesforce solution, Business requires Salesforce implementation partner who must have immense knowledge and practical experience in making the Business succeed by delivering the quality solution and help in ongoing support process as long as business grows until the business gets automated completely.
Girikon follows successful delivery Process to build a solution, Let's know how?
Girikon, Australia follows the best practices to deliver the successful solution which is as below:
Girikon's consultants involved from requirement gathering to IT infrastructure strategy to implementation and provides full range of consultancies across end to end engagement process. Business provides the space to Girikon for spreading their wings when it comes to consulting services and the reason is really very simple it's just their experience of a decade in Salesforce solution and certified consultants who helped fortune listed companies. Girikon's consultancy services are closely integrated with delivery services, enabling to make your vision a reality.
About Author
Gaurav Kumar
Gaurav kumar is currently working as Business analyst in Girikon and He has 4.5 years of experience in IT service industry. He has graduated from AMC engineering college in Information science. He has also played basketball at district level and loves to play gully cricket on weekend.
Share this post on: