Do You Know Where You are at Your Business Maturity Stage?
Every business goes through its own unique business growth phases. Understanding where you are in your journey and where you want to be can make a huge difference in the strategic planning and operations of your business. When we look at digital enablement, it helps to partner with a reliable technical service provider who can assist you in your business maturity progress by identifying opportunities for growth and recommending simple and effective solutions specific to your business. As a reputed Salesforce consulting company, Girikon will partner with you to achieve your vision through their value path methodology.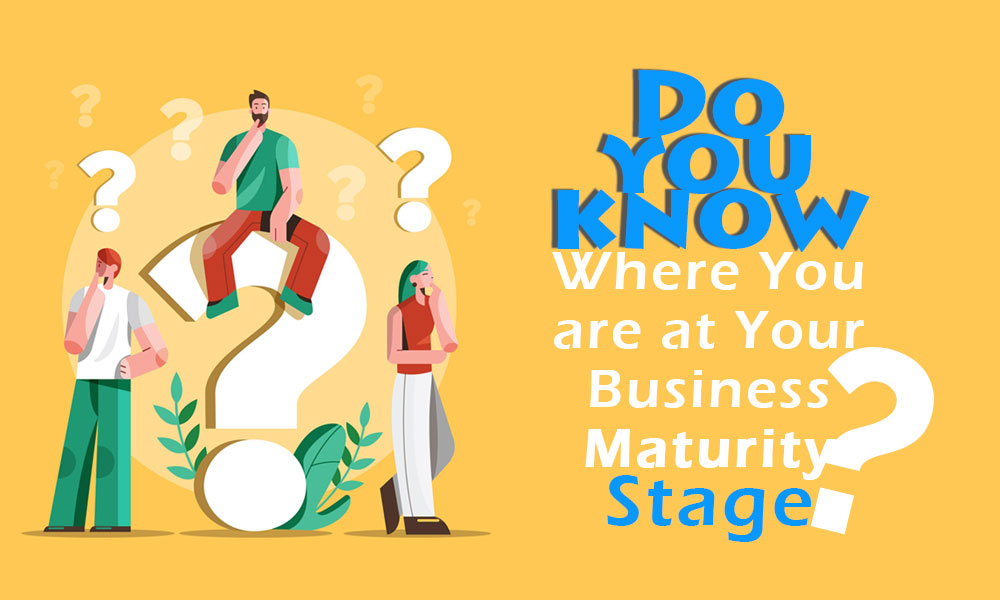 Girikon's value path methodology starts with gathering information to understand the company's vision, digital enablement strategy, and business process maturity. Girikon's Salesforce Consultants gain an understanding of your business and then assist the business to progress gradually by crawling before trying to walk or run.
Let us discuss each stage in detail:
Crawl: A reliable service provider will partner with you to understand your digital vision and enablement strategy, the desired outcome, the timeline to deliver that desired outcome, the definition of success for you, and the stakeholders involved in your project. Apart from this, a trustworthy partner will gain an understanding of where you are in your business maturity stage, and where you wish to be in the future. They would also understand whether your business processes are manual or automated, whether you have a data management strategy or a system for organizing key artifacts in a single place, and whether they are ready for change or digital enablement (automation). Once all this critical information is gathered then the scope for improvement can be identified and pain points are targeted to assist you to get to the next stage.
Walk: In this stage, a review is conducted based on the feedback collated during the crawl stage and solutions delivered along with a re-evaluation of your digital vision and enablement strategy to ensure both are still relevant and delivering the business outcomes required. Apart from this, they will also provide business process maturity review, automation of processes assisting with the implementation of robust customer relationship management (CRM) like Salesforce. Salesforce implementation will help your business in multiple ways as you will have remote access to data, enhanced data management ensuring data integrity, increased use of reports and dashboards to provide valuable business insights and trends plus the ability to make data-based decisions and streamline the business processes.
Run: A trustworthy service provider will ensure that you reach the pinnacle of business maturity growth and success by providing you post-implementation support and maintenance for your project. This will involve engaging a dedicated team of Business Analysts, Salesforce developers, testers, and more for this phase of the journey. By providing this level of Salesforce Support an entire ecosystem is created along with a culture of collaboration within the business.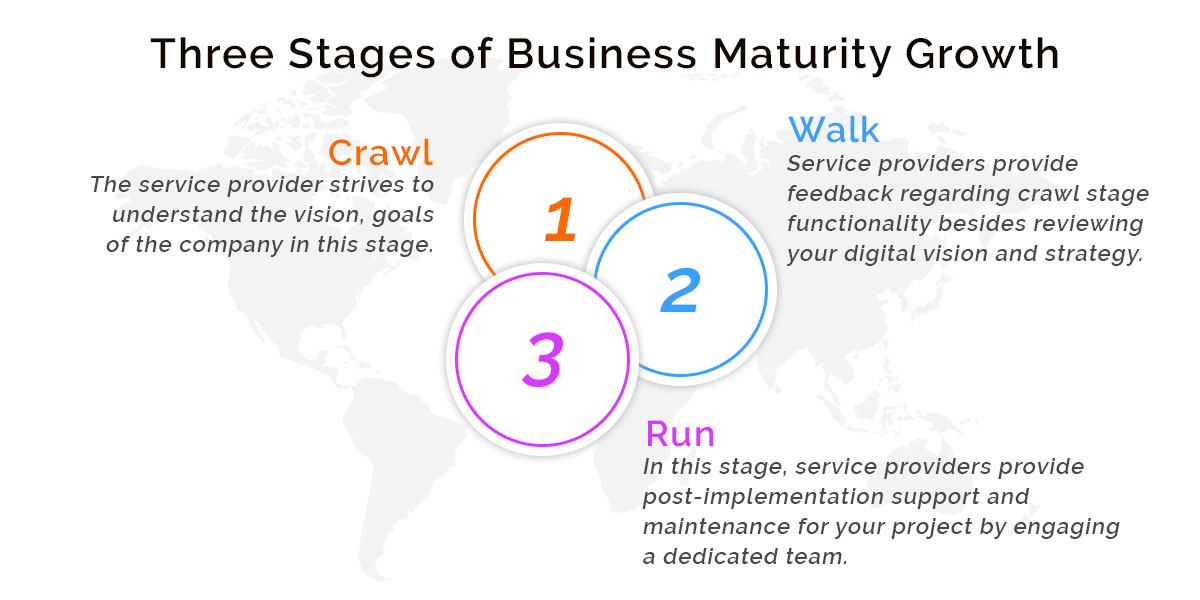 Why Girikon?
Here at Girikon, we are passionate about assisting organisations to increase their business maturity and achieve their digital vision and enablement strategy. We are here to assist you in continuing your journey when required. As a dependable service provider, Girikon provides you with quick start packages for a range of products that are designed to assist with continuous improvement and growth taking into consideration general business requirements, budget, and the organisation's business maturity. These packages besides being cost-effective can also be tailored as per your specific need and offer everything that can help with growing your business.
Quick Wrap-up:
Managing your customers using a robust CRM platform like Salesforce can empower organizations to achieve their strategic goals and increase business process maturity by recognizing trends, aiding critical decision making depending on data while improving efficiencies, and delivering strategic outcomes. From Girikon's vast experience, you can achieve your vision and business goal quicker when partnering with a reliable service provider to ensure you are on the right track.
About Author
Jaya is a content marketing professional with more than 10 years of experience into technical writing, creative content writing and digital content development. Her decade long experience lends her the ability to create content for multiple channels and across different technology verticals.
Share this post on: