Leverage the Benefits of Smart SMS App to Promote Your Brand Efficiently
November 19, 2020

Jaya Ghosh
Today's fast-paced and competitive business landscape requires businesses to leverage effective marketing tactics and channels to stay ahead of the race. While there is no dearth of marketing techniques available, SMS continues to be the most effective communication and marketing channel for businesses due to its great penetration effect. In fact, text messaging being a direct-response channel makes up for a low-cost marketing channel that offers high response rates. It also acts as a tool that encourages engagement and loyalty among customers especially the existing ones.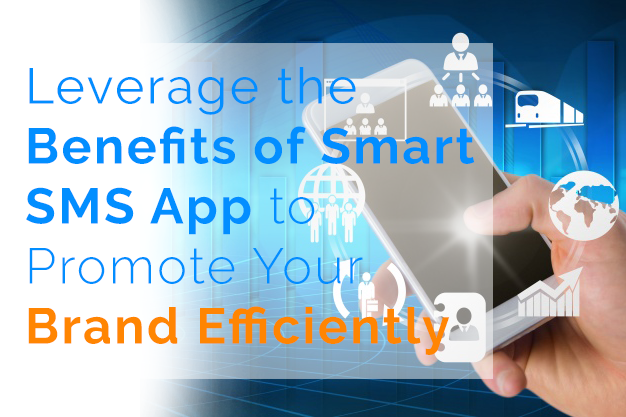 Today, with the advancement of technology, SMS is no longer confined to sending text messages to recipients. Rather, organizations can now take their marketing to the next level by leveraging next-gen Smart SMS App that offers a wide array of features that can help them reach out to more customers quickly and efficiently. Built on the Salesforce platform, the smart SMS app enables the sending of single, bulk SMS besides and MMS campaigns. Available on the Salesforce App Exchange the robust app can help organizations to increase their sales, revenue, and customer base.
The app offers some basic as well as advanced features that can empower organizations to strengthen their teams. Let's take a quick look at some of the features offered by this robust Salesforce SMS app:
Single and Bulk SMS: Allows sending of single and bulk SMS by clicking the button from the list view or on all the records option within the Objects option.
SMS Automation through Workflow: Allows sending of automated text messages via simple workflow configuration so that less time is spent on manual tasks and more time is used in improving the bottom line.
SMS Template: Allows the creation of SMS templates with recipients and texts for sending SMS from the app without the need for typing again and again.
Reply from Email: This feature allows Sales reps to reply directly from the email inbox without logging into the Salesforce Org.

Process Builder: This feature allows setting up a Salesforce Workflow rule and action for sending individual and bulk SMS and notifications.
SMS from Report: This feature is a solution to calls and emails that go unanswered. The feature allows sales reps to select the report, the number from, and to which SMS is to be sent and the SMS Template.
Auto Responses: This feature allows sales reps to provide customers with apt responses by setting-up auto-responses especially when organizations are sending promotional SMS.
Final Words:
These are some of the abundant features offered by this amazing app, which help sales rep to close more deals quickly, win the faith of the customers and turn them into loyal customers for life. This text messaging app is one of the best SMS apps for Salesforce as it helps businesses take marketing to a new level.
About Author
Jaya is a content marketing professional with more than 10 years of experience into technical writing, creative content writing and digital content development. Her decade long experience lends her the ability to create content for multiple channels and across different technology verticals.
Share this post on: