Investment Fund Group Quick Start Case Study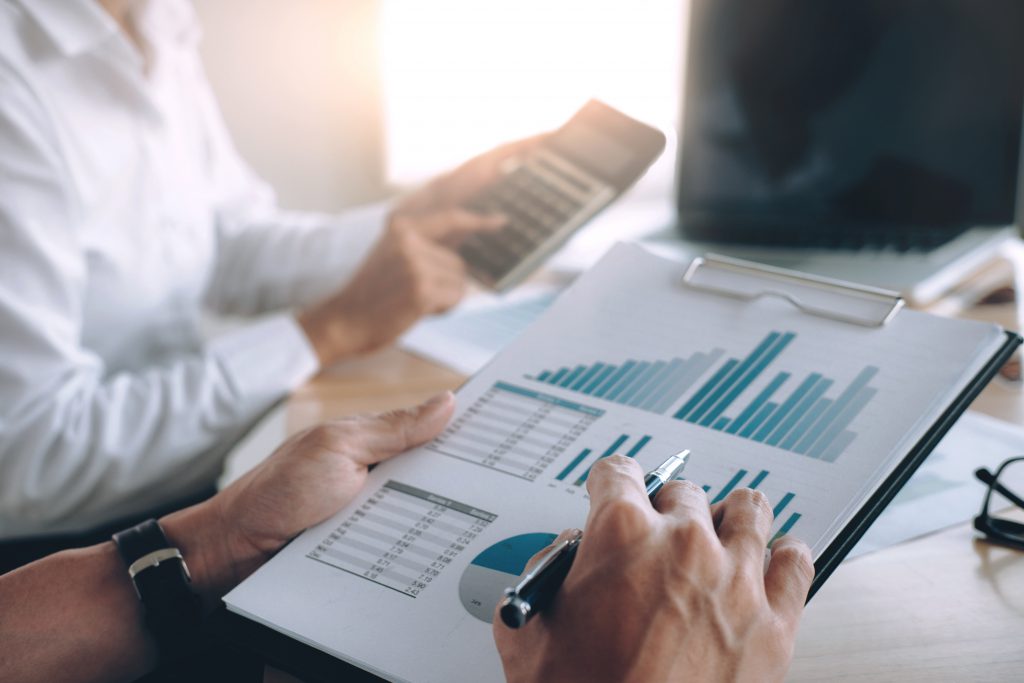 Background
Girikon entered a contract with a reputed Investment Fund Manager group that offers multiple investment options to its customers. The Investment Fund Manager aims to bring a meaningful, measurable, environmental and social impact besides financial returns. Girikon was engaged to implement Lightning enabled Salesforce Finance Service Cloud.
Girikon was evaluated against several service providers and was selected due to its past record in quick implementation for small and medium sized businesses' as compared to other service providers. Girikon's track record, delivery quality outcomes, efficiency, cost-effective rates, effective onshore/offshore model, and positive management of senior stakeholders were taken into consideration by the investor during the selection process. The leading investment player engaged with Girikon for a Finance Services Cloud quick start project for leveraging Girikon's financial specialisation.
About the Investment Fund Manager
The Investment group is a leading Australian investment funds manager whose mission is to bring a positive change to the society while gaining steady financial returns. The investment company works in the context of broader impact themes such as sustainable cities, clean energy, empowered people & regenerated land, water and air. As a leading and active contributor to responsible investment, the Investment Fund Manager helps individuals, foundations, and family offices to invest in line with their values to further the mission of impact investment. The company is a member of the Responsible Investment Association of Australia and the Global Impact Investing Network.
The Problem
The Investment Group was facing difficulty in manually tracking and maintaining customer's account, contacts, leads and opportunities including product and finance related data. The following pain points were identified during the discovery phase of the project: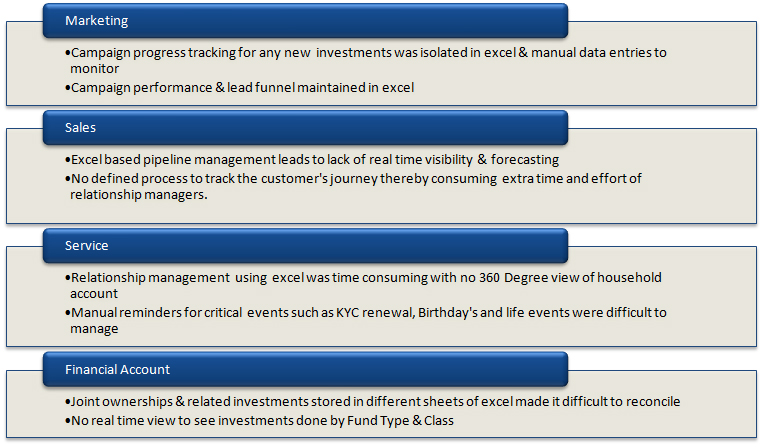 The solution
Girikon provided the client team with a scalable customer relationship solution as a quick start package that captured enquiries from various lead sources to track and manage enquiry pipeline, enable faster turnaround time for processing customer service engagement, access to complete information of the customer and their related data throughout the sales lifecycle.
The following modules are implemented to achieve a business process solution:
Capturing enquiries from various lead sources
Real time client engagement via outlook integration.
Extended data model and unified client profile
Track and manage financial goals
Making wealth management simple and easy by leveraging agile working methods
Faster turnaround time for processing customer service engagement
Complete information of the customer's financial accounts and their related data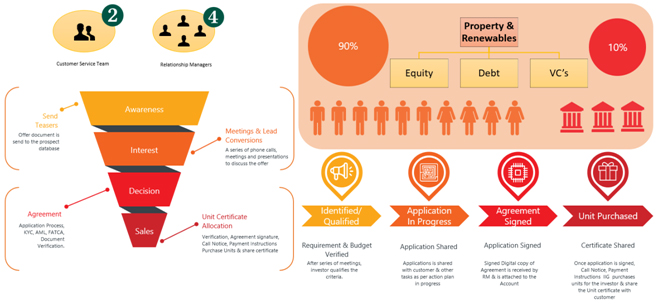 The Investment Group's Solution delivered by Girikon
Solution Inclusions and Features
Implementation of Financial Services Cloud was done to track and have a 360 view of the enquiries inflow/progress, customer details and sales pipeline while increase collaboration between various teams involved during the Sales cycle besides weekly/monthly reports and dashboards generation for better analysis of business performance.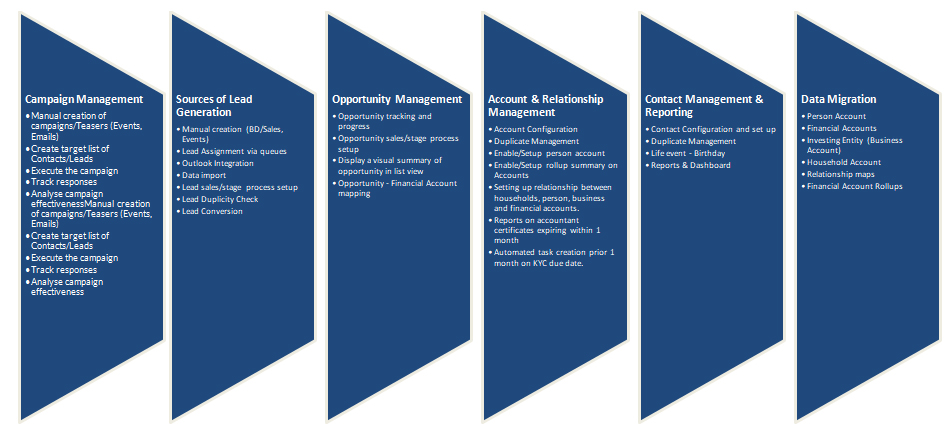 The Outcome
The Investment Group is now able to track and have a 360 view of the Enquiries inflow/progress, Customer Financial details, and Sales Pipeline. The Implementation of Finance Services Cloud has now increased the collaboration between various teams involved during the Sales and Investment process. Relationship Managers who were not able to track & monitor household relationships, financial goals, life events, and consolidated household account ensured that the Investment Group manage their client's affairs in an appropriate manner. Better weekly and monthly Reports and Dashboards provide management with appropriate level of visibility on the Investment performance.
The efficiency of enquiry management through automation and workflows has streamlined the onboarding and sales cycle and provided relationship managers with a platform which they can trust. It is also provided them with a centralised data set that provided them with a 360 view of prospects and customers.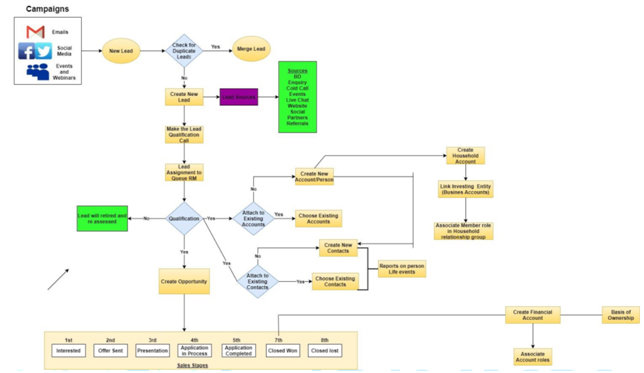 Customer Satisfaction
"The team at Girikon were knowledgeable with Salesforce, its limitations and how best to leverage the resources available to achieve the best outcome. Engagement was flexible and the team continue to support our business."
Investment Group Implementation Program
Project Team Setup
Delivery Method:
Agile (Hybrid)
Timeframe:
6 weeks
Project Team(s) resource: Core Team:
Project Manager (1) Business Analyst (1), Salesforce Consultants (2), QA Resources (1)
Share this post on:
Request your complimentary Salesforce consultation