Student Management Case Study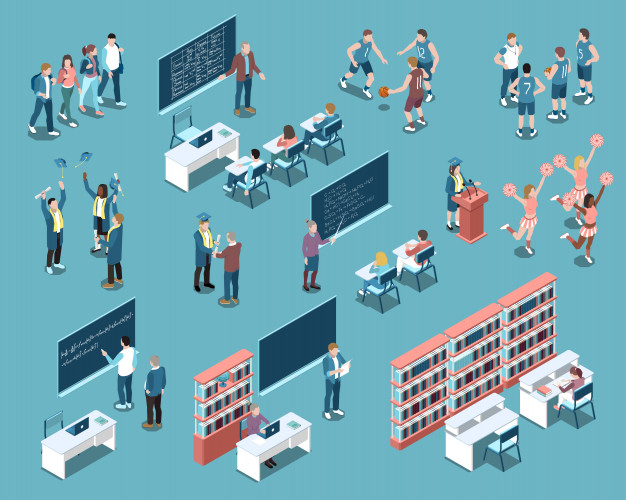 I just wanted to pass on my deepest and most sincere thanks. It is been a ridiculous month and this project has been difficult. I respect and admire your dedication, work ethic and sheer endurance to get this to where it is today. There's still a lot of work to do and there are items we haven't even touched yet but by the looks of things, once we get Pay Way tested and a few little changes made to withdrawals then the business will be in a safe place to do the day-to-day work.

Background
The Client is a privately owned Gymnastics Group with facilities spread across north and south regions of Queensland, Australia. Girikon was engaged to re-implement their existing CRM solution which failed to deliver a desired outcome even 12 months post implementation. The existing solution that was developed by a different Salesforce consulting partner was developed using Lightning enabled Salesforce Sales and Community Cloud, and had integration points to Payway and Xero.
Girikon engaged with the Gymnastics Group for a detailed on-site Technical Discovery to understand the company's business processes, the architecture used by the previous Salesforce Consulting Partner. Post the discovery phase, Girikon was able to determine that re-implementation was mandatory to achieve a successful & quality outcome. The onshore/offshore model followed by Girikon along with positive attitude of senior stakeholders evoked confidence in the mind of the Client to partner with Girikon to kick off the challenging Implementation project and accomplish full Phase 1 transition within an ambitious timeline of 12 weeks.
The Problem
The Gymnastics Group approached Girikon to provide Adhoc Support, which meant they had the urgency to engage with a Salesforce Partner to work through their existing challenges. The client encountered the following issues with their existing system:
3rd Party Application embedded in Salesforce Org servicing a financial management purpose
Existing Salesforce Partner used both onshore and offshore consultants to complete.
Existing partner took too long to deal with the challenges
Use of legacy architecture
The existing implementation partners used an application within the Salesforce implementation to handle the subscriptions, payments, pay way integration and zero integration.
The cost of the existing APP was a hefty $75/month per user in addition to the Salesforce Licenses cost for managing the business. As their newly engaged Salesforce Partner, Girikon worked on the pain points above initially and then created a detailed list of enhancements that was required to be made in the existing system.
The following scope was developed:
Lead Management configuration, Enquiry management through website, phone and walk in
Opportunity management configuration including task management, notifications and workflow rules
Contact management configuration including parent child relationship management, history, medical notes, incident management
Class Lookup/Class management including withdrawals, suspensions etc.
Product Management including Class Scheduling, Class attendance, Rolls etc.
Quote Management including offers for Swap, Upgrades and Downgrades
Invoice/Contract generation
Payment Process including multi Payway integration
XERO integration including reconciliation with Payway and Banking,
Revenue recognition based on Attendance
Reports and Dashboards
Data Migration from Existing Application to the new Salesforce ORG
End user and Admin Training
The solution
Girikon provided the Gymnastic Group with a scalable customer relationship solution that brings together Gymnasts (Students), Parents, Customer Care, Team Leads and Coaches present at various locations on a single platform to manage their course offerings and scheduled classes.
The customized solution amalgamates multiple technologies, consolidates work-processes, and synergizes cross offices and locations and automates sales operations, contract and invoicing processes. The solution also includes a suite of modules including Enquiry, Enrolment, Class Scheduling, and Gymnast On-boarding. The Salesforce lightning enabled customer portals, XERO and Payway integration to reconcile subscription payments, refunds, and direct entry bank refunds.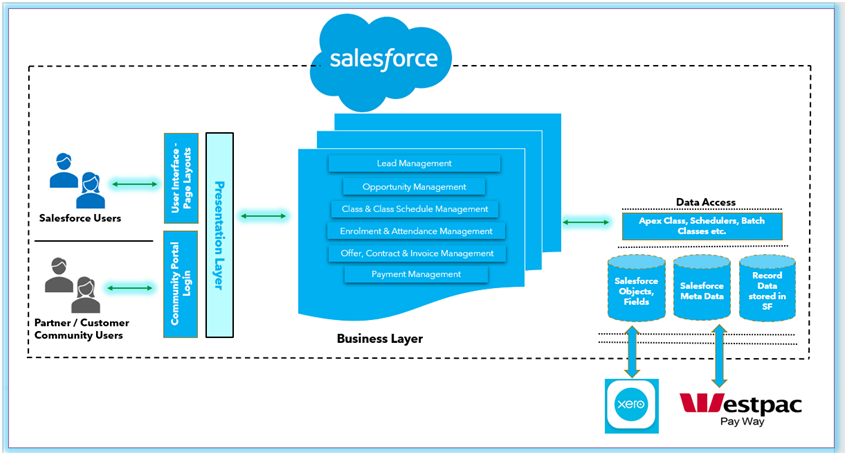 Solution Inclusions and Features
Salesforce Sales Cloud
Lead Capture through Enquiry Forms
Web to Lead
Product Management – Class Management
Enrolment Process – Upgrade, Downgrades, Swaps, Suspend, Withdraw
Rest API Integration – Payway
Salesforce Xero Reconciliation
Rest API Integration – XERO
Salesforce Community Cloud – Team Lead/Coaches
Roll Calls
Administrative Tasks
Salesforce Community Cloud – Parent Portal
Salesforce Community Cloud – Online Booking (Anonymous Community Portal)
Dashboards
Other features included:
Enhanced user experience, mobile compatibility, reduce operational overheads, contract management etc.
Salesforce Billing streamlined invoicing from Salesforce and integrated with Payway and Xero.
Efficient management of Enquiries and Sales through online booking tool
End users can place reservations for classes and requests for slot for any selected class.
Advantages for the Sales Team to receive orders from customer directly
The Outcome
The Gymnast Management System re-developed and implemented by Girikon is highly scalable, interoperable and much more efficient. The system paves the way for better customer relationship by booking branded portals, automating sales operations and downstream finance integration handling. With more efficient processes, the Client is now able to manage future expansions including acquisitions besides ensuring effective Gymnast, Class, and Parent management.
Share this post on: