Software Company Sales Cloud & Pardot Quick Start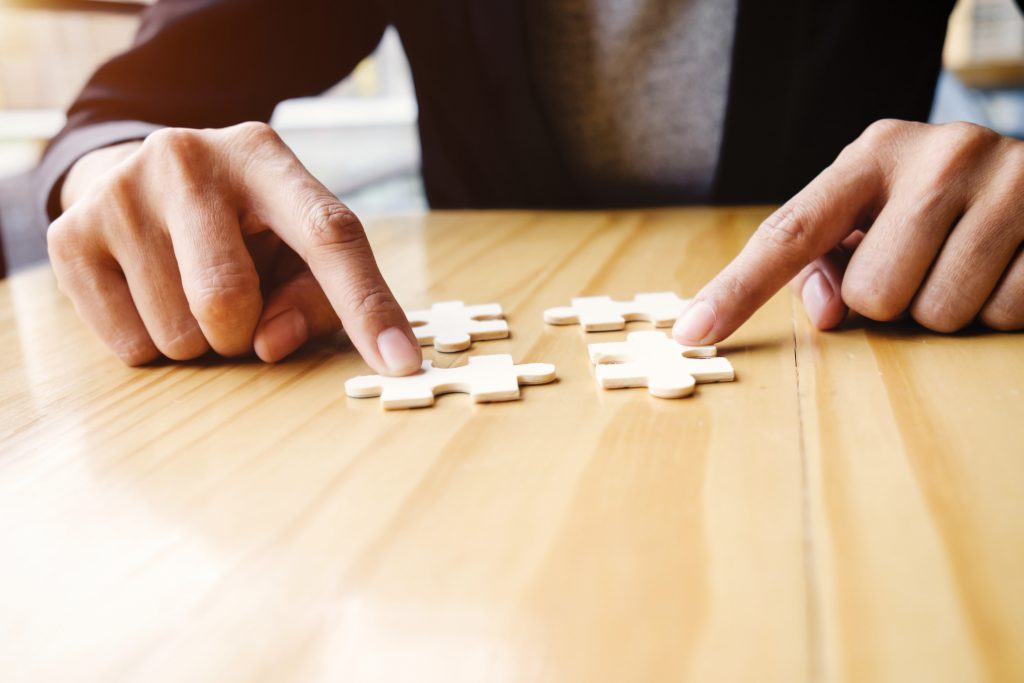 Girikon were a very diligent team that helped setup our quick-start Salesforce implementation to enable us to have over 250 accounts, over 1,000 contacts and a number of opportunities transferred and then configured for our requirements. They listened to our requirements for an effective sales engagement process to be implemented, whilst ensuring integration from Pardot was effective for a streamlined process from lead to opportunity. Our team, whilst small in numbers, are scattered around the world, so being able to implement an effective solution that could be trained quickly for users and have them aligning their use was really effective from Girikon.

Background
Girikon entered a contract with the client who is a leader in the digital certification space. The online platform enables millions of people to share their verified academic achievements securely, quickly, and easily that too 24/7. Girikon was engaged to implement a CRM which included Lightning-enabled Salesforce Sales Cloud & Pardot.
Girikon was evaluated against several service providers and was selected due to its medium-sized agile team, cost-effective rates, and a great track record of quality delivery outcomes. Girikon engaged with the client on a Sales Cloud quick start project to provide them with the necessary Salesforce specialisation. The effectiveness of Girikon's onshore/offshore model, positive management of senior stakeholders, and successful track record of on time and quality deliverables gained the confidence of the Clients following which they were invited to tender alongside other large vendors for the CRM solution.
The Problem
The Client used manual processes to track customer's accounts, contacts, leads, and opportunities including product and finance-related data. The following pain points were identified during the discovery phase of the project:
Inability to track and maintain the enquiry pipeline across the sales regions with respect to different marketing platforms and lead sources
No commonplace to see daily activities and next steps related to the client's prospects, leads, and customers
No information to measure engagement such as the number of emails distributed to contacts, managing the subscriptions of newsletters, marketing collaterals, etc.
No defined process to track the customer's journey or the usability of multiple products by customers
Limited usage of Integration and communication tools like Emails, Spreadsheets, etc. for coordination across the business lines
Manual Entry of business details for Newsletter Content and the client customer's interest related to different products/services offered
Inefficiency to manage the inflow of leads, their conversion to opportunity and its impact on positioning product/services to the target audience
The solution
Girikon provided the client's team with a scalable customer relationship solution as a quick start package which captures enquiries from various lead sources to track and manage enquiry pipeline, enable faster turnaround time for processing customer service engagement, provide access to complete information of the customer and their related data throughout the sales lifecycle. They did this by providing pre-defined templates basis Regions, Events, Product Interest, and Newsletters to streamline all the marketing activities through Pardot integration.
Following modules are implemented to achieve the business process solution:
Lead Management (Manual, Web to Lead – Pardot Forms)
Account & Contact Management
Opportunity Management
Product & Price Book Management
Marketing – Campaign Management
Integration – (WordPress site / Newsletters)
Task & Activity Management
Contract Management
Quote & Order Management
Reports & Dashboards
Solution Inclusions and Features
The implementation of Sales Cloud with Pardot to track and have a 360-degree view of the Enquiries inflow/progress, Customer details, and Sales Pipeline to increase collaboration between various teams involved during the Sales cycle and Marketing efforts by using Pardot features to circulate Newsletters to the prospects and customers, Weekly/Monthly Reports and Dashboards generation for a better analysis on business performance.
Sources of Lead Generation
Web to Lead (Website)
Manual creation (BD/Sales, Events)
Lead Assignment & Managing Sales lead by region and area territory
Lead Duplicity Check
Automated Task Assignment
Lead Conversion
Opportunity Management
Opportunity tracking and progress
Automatically calculate the IQ Score based on the formula
Account Management
Account Configuration
Duplicate Management
Setting up a relation between accounts
Contact Management
Contact Configuration and set up
Duplicate Management
Product Management
A Product set up in Salesforce system
Product tagging with Lead and Contact
Price book set up for different regions
Product package (including Subscription, Transactional, Implementation, Training, other)
Track the Products offered to the existing clients and prospects for better upselling and cross-selling
Pardot Integration
Connecting Pardot with Salesforce for Effective Campaign management
Syncing of Pardot Data with Lead Object (For now)
Streamline customized newsletter distribution to the existing clients and prospects
Release newsletter based on region, events, etc.
Newsletter subscription and option to Unsubscribe
Activities tracking and Pardot scoring
Streamline enquiry/Lead generation and nurturing process
360 view of the customer and related information on a single platform
Capturing enquiries from various lead sources
Track and manage enquiry pipeline
Ease ways to track past and present information on the products used by clients.
Generic or pre-defined template based on Events
Data Management
Efficient ETL process set-up for data migration, implementation and management, diverse sources including Flat files (CSV, txt file, etc.)
Other features included:
Outlook Integration
Zendesk Integration
Xero Integration
The Outcome
The Client is now able to collect and organize actionable customer data, accurately quantify, and categorize data for future reference and are available across various departments. All the teams can now have access to accurate records of customer transactions, preferences, making detailed customer information communicable. Sales representatives can retrieve all available info concerning past purchases, product preferences, that might assist them to pitch, upsell & cross-sell to their customers i.e. employers, education providers, and government agencies. Sales & Marketing teams can now share valuable information about clients and continue to funnel them down the pipeline to get the desired result of closing a sale while gaining knowledge of products already in use by the customer.
Every department can now tag the right individuals or teams to send accurate information. With this new-found ease, teams can seamlessly work together to improve the bottom line. Personalize their dashboard views to quickly locate information needed such as customer information, sales goals, campaign assessment, and performance reports to reach untapped opportunities. With better reporting data, the Client can make resourceful and effective decisions to reap the rewards pertaining to customer loyalty.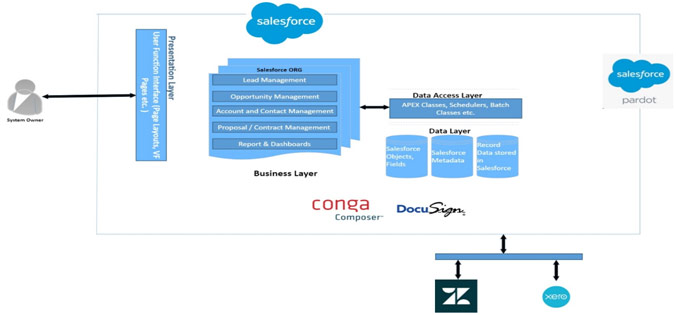 Share this post on:
Request your complimentary Salesforce consultation